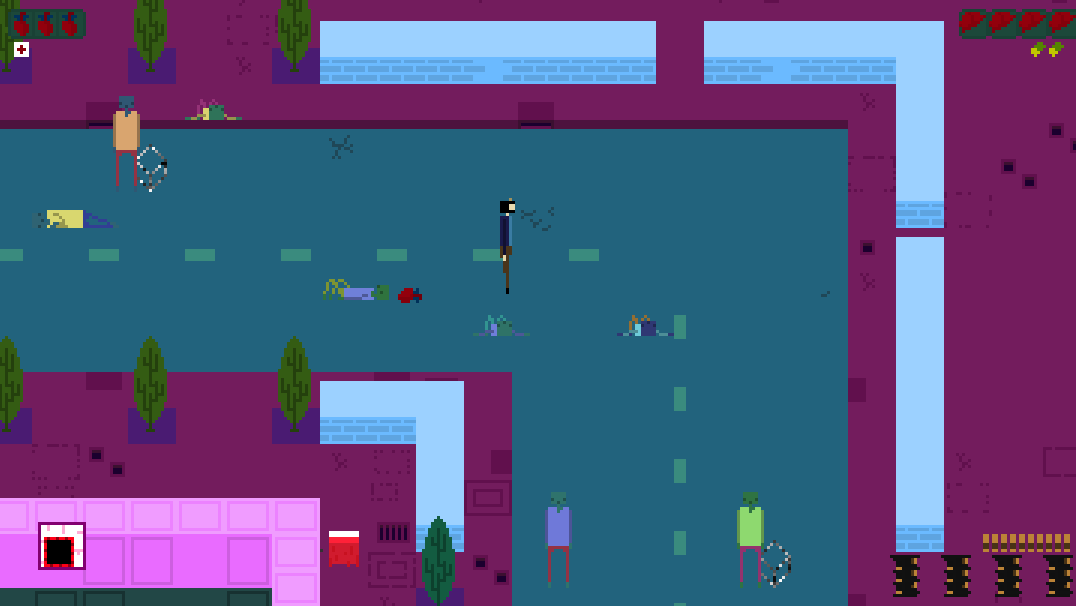 Necrosemideus: The White Cadejo
A downloadable game for Windows, macOS, and Linux
Necrosemideus; The White Cadejo
This game is almost two years old, and I haven't touched it's code for almost a year, but I thought it might be worth posting incase anyone's interested.

Necrosemideus; the White Cadejo is set in an infinitely procedurally generated world, where the player fights the undead for ammo and medicine. There are three colourful world types and two player modifiers.

Necrosemideus was a passion project that I worked part time on for a year, but due to technical issues, and a change of heart I never finished. Music by Spencer Petticrew.
Install instructions
The game is in .jar format, double click to run. Email me at rushpixel@hotmail.com if you have any problems.
Requires Java 1.6 or above.
Attention Windows The game may or may not work on windows, I have found a bug where on some windows computers it will run at only a few frames per second. That being said just double click the .jar to launch.
Attention Linux I haven't the faintest if the game works on linux, but given it's written in pure java with no plugins so I see no reason it shouldn't.
Attention Mac I designed this game on mac and it's the only OS I know will work.